Tuesday, 24 March 2015 06:00
The International Vision Standards Meeting (IVSM) takes place in London (UK) 27 April to 1 May, 2015.
The IVSM will be hosted by Active Silicon, supported by the EMVA, with Novus Light Technologies Today providing the exclusive media coverage of the event.
During the course of the week 70 experts from around the world will voice their ideas, bring their individual expertise to the meetings, and work on the next versions of the machine vision interface standards.
Dinner at The Royal Institution
On the Thursday evening Active Silicon together with Novus Light will be hosting a dinner for the delegates to be held in the library of The Royal Institution of Great Britain in London's Mayfair.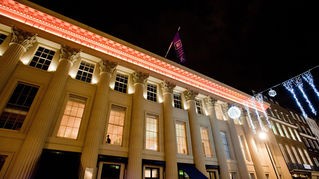 The Royal Institution boasts an illustrious scientific past, and is devoted to scientific education and research. It is also home to the Faraday Museum.
The Faraday lab
Michael Faraday, an English scientist born in 1791, is known for discoveries in electricity and magnetism that laid the foundations for ultimately today's high tech industries; he is considered by many as a scientific hero.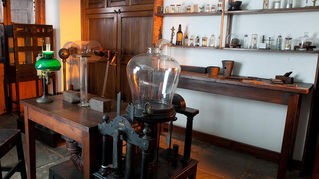 Colin Pearce, Active Silicon's Managing Director said he was excited to be hosting the IVSM meeting, and is delighted that Novus Light, a publication he reads with interest, was able to secure the Royal Institution as a venue for the IVSM dinner, as it was totally in keeping with the essence of the event.
In the Plugfest, which takes place on the Monday, different manufacturers will test their products for their interoperability.
In May Novus Light will be publishing a special supplement on the IVSM, written by Senior Editor Dave Wilson.